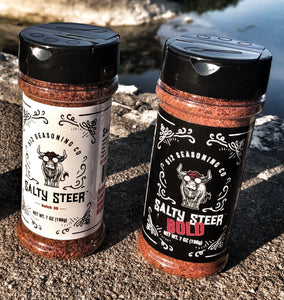 You get both Award-Winning Seasonings for a lower price! 
The Award-Winning Salt Steer and Salty Steer BOLD Seasoning DUO
Originally designed for Joe's ribeyes which were consumed regularly but is amazing on; Brisket, Chicken, Eggs, Fish, Vegetables, or anything you want to take to the next level! 
All of our seasoning is Paleo and Keto Friendly.
0g added sugar 
0g of sugar.